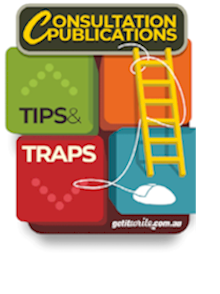 Does writing and publishing for your consultation process sometimes seem like ...
... two steps forward, one step back — like snakes and ladders?
What number are you up to on the board below?
Look it up on the flipbook to see how Get it Write! can help you avoid the traps with writing and to see our tips to save time, money and stress.